Our Projects
The School Backpack Project
---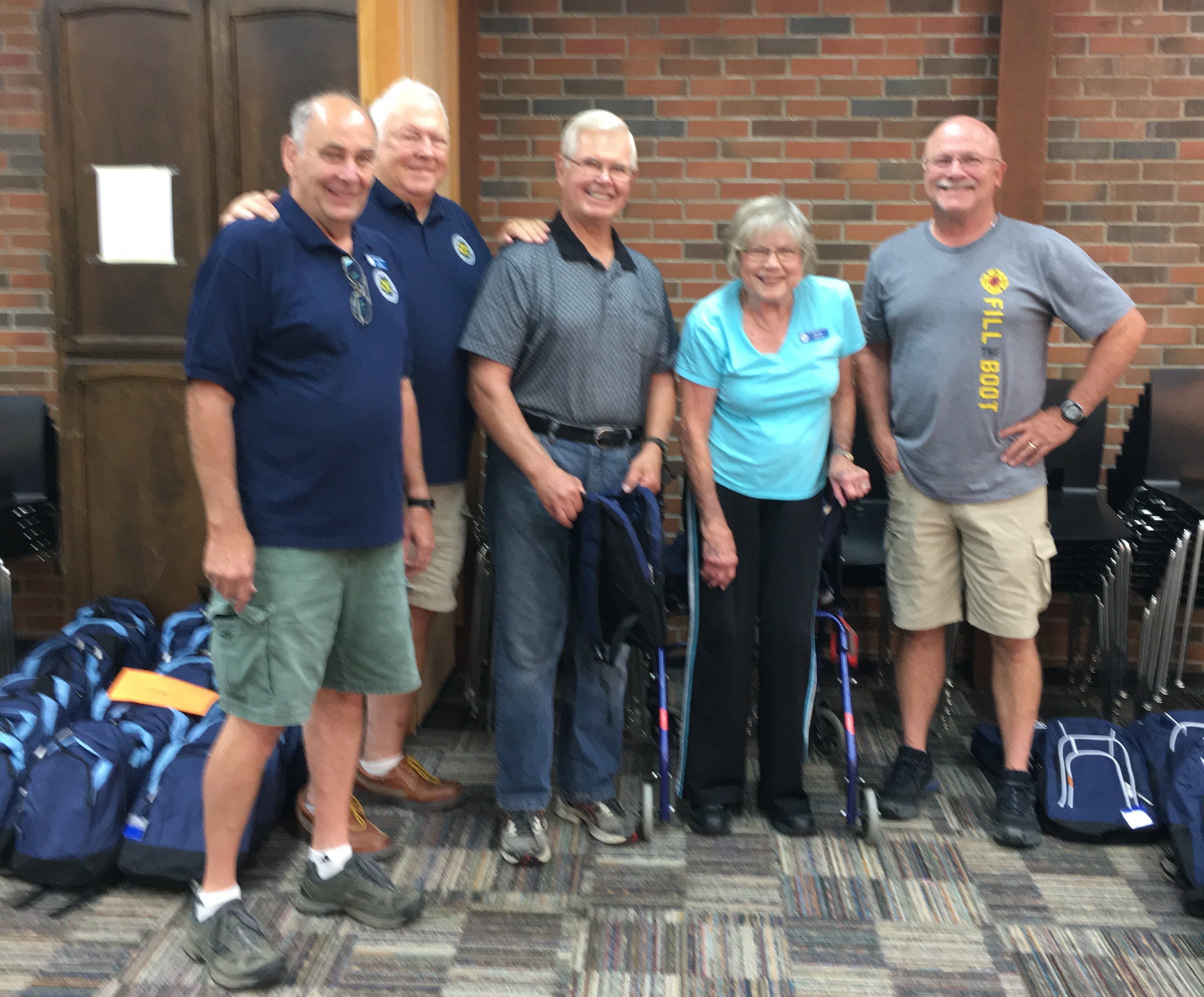 I, Bonnie Johnson,  began working on the Backpack project in 1999. At the time L.O.V.E. Inc (Love in the Name of Christ) was running the project.
In 2003 they withdrew from the program and a new group God's Grace in Action was formed,  I joined the group because I did not want the Backpack Project to disappear. I was a GGIA board member and I started running the backpack  project in 2003.The Exchange Club was contributing about $250 a year to the project at that time. There were also 17 churches that contributed school supplies and backpacks to the project.
The year 2012 was the last year GGIA was part of the project The Exchange Club had at this point  been contributing about 2/3 of the supplies and most of the backpacks so we dropped the GGIA name on the budget and the backpack project became our project. We began "selling" backpacks at the auction around 2008. This was our FUND AN ITEM PROJECT
We found a wholesale backpack source around 7 or 8 years ago and that has been a real find. The backpacks are top quality at a price around $6.00, we could not find anything comparable in the store. For the past 9 years a Fred Meyer employee has offered us large quantities of school supplies at Fred Meyer sale prices. This has saved so much time and effort. In prior years many of us were going from store to store picking up supplies at sale prices.
We assemble the backpacks at a local church.  Besides Exchange members the North Highline Firemen  help us with this project   The Exchange members assemble and  deliver the backpacks to the schools.  The school counselors determines who gets a backpack.  This is a wonderful project we plan to continue for a long time with the help of the community.
Toilet Paper Drive
---
Did you know that food banks do not carry paper products? For the last 12 years, we have collected over 200,000 TP rolls and distributed them to our community's food banks.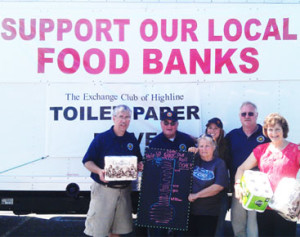 Meals for St. Ann's Front line Covid teams
---
Meals for St. Ann's Front line Covid teams
We supported local restaurants by purchasing hot meals and delivered them to St. Ann's front line Covid teams in the ER, ICU and Covid unit.
---