Our Projects
The School Backpack Project
---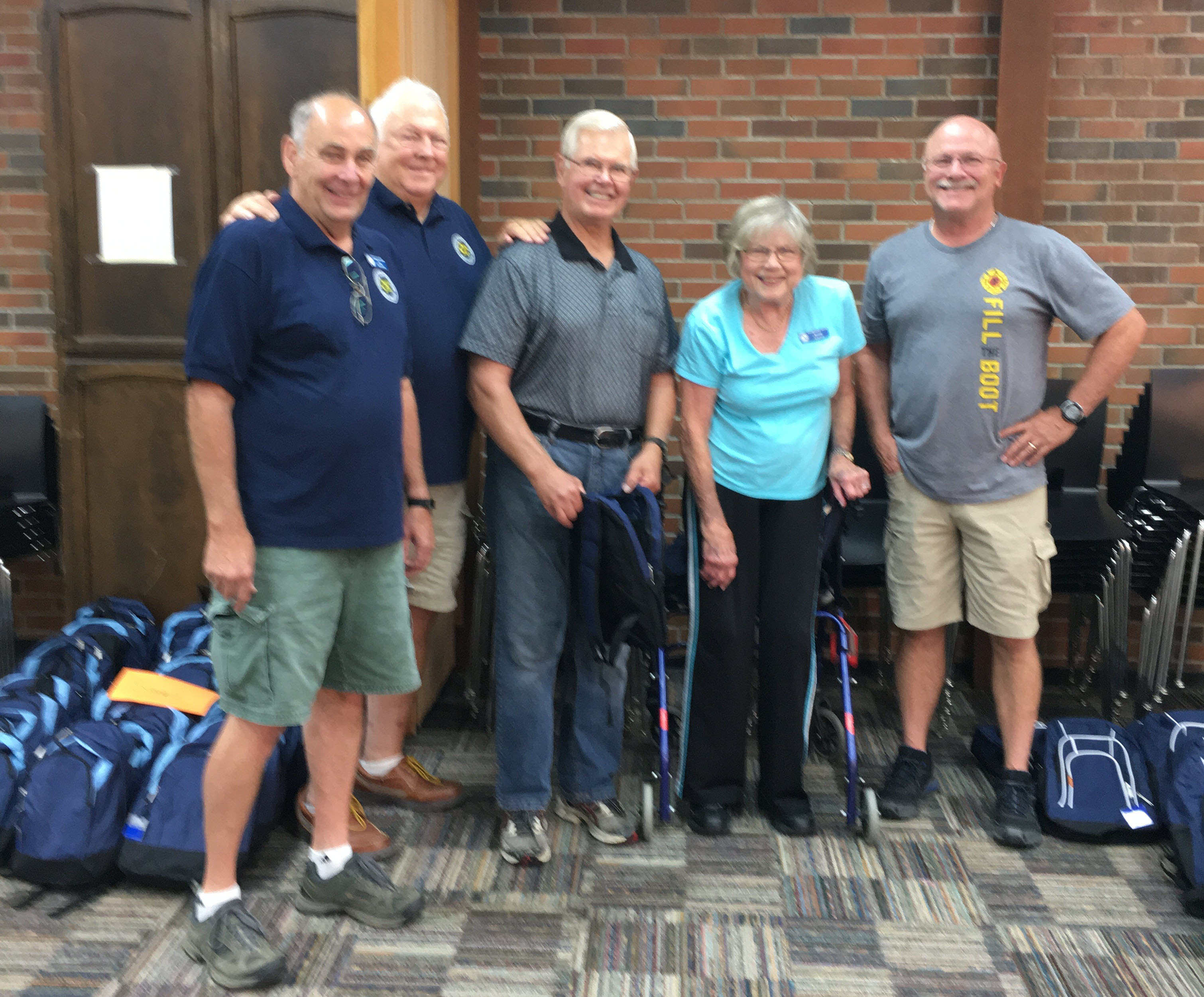 I began working on the Backpack project in 1999. At the time L.O.V.E. Inc (Love in the Name of Christ) was running the project.
In 2003 they withdrew from the program and a new group God's Grace in Action was formed. I joined the group because I did not want the Backpack Project to disappear. I was a GGIA board member and I started running the backpack  project in 2003.The Exchange Club was contributing about $250 a year to the project at that time. There were also 17 churches that contributed school supplies and backpacks to the project.
The year 2012 was the last year GGIA was part of the project The Exchange Club had at this point  been contributing about 2/3 of the supplies and most of the backpacks so we dropped the GGIA name on the budget and the backpack project became our project. We began "selling" backpacks at the auction around 2008.
The first year I took over the project we distributed 92 backpacks and 48 bags of supplies without a backpack. The last few years we have distributed over 600 backpacks a year. The Backpacks are distributed to 15 elementary schools and 1 middle school'
We found a wholesale backpack source around 7 or 8 years ago and that has been a real find. The backpacks are top quality at a price around $6.00, we could not find anything comparable in the store. For the past 5 years a Fred Meyer employee has offered us large quantities of school supplies at Fred Meyer sale prices. This has saved so much time and effort. In prior years many of us were going from store to store picking up supplies at sale prices.
We assemble the backpacks at a local church.  Besides Exchange members the North Hill Firemen  help us with this project   The Exchange members deliver the backpacks to the schools.
Toilet Paper Drive
---
This is example of toilet paper drive.